Note! You are looking at documentation for an old version of the package.
Go here
for the latest documentation.
If you want to use a content node as the source for your newsletter you can use the custom data type that was introduced in Newsletter Studio version 1.3.2. This can be very useful if you for example stores all newsletters as content on your website. This means that you don't have to copy and paste the text - just send it directly from the content section.

Or if you don't want to give your editors access the Newsletter Studio section, you could use the data type-approach and then remove their access to the section so they only send letters using the data type.
 
Enable the data type
To use the data type, open up the settings section and choose the document type that you want to use for sending the newsletters.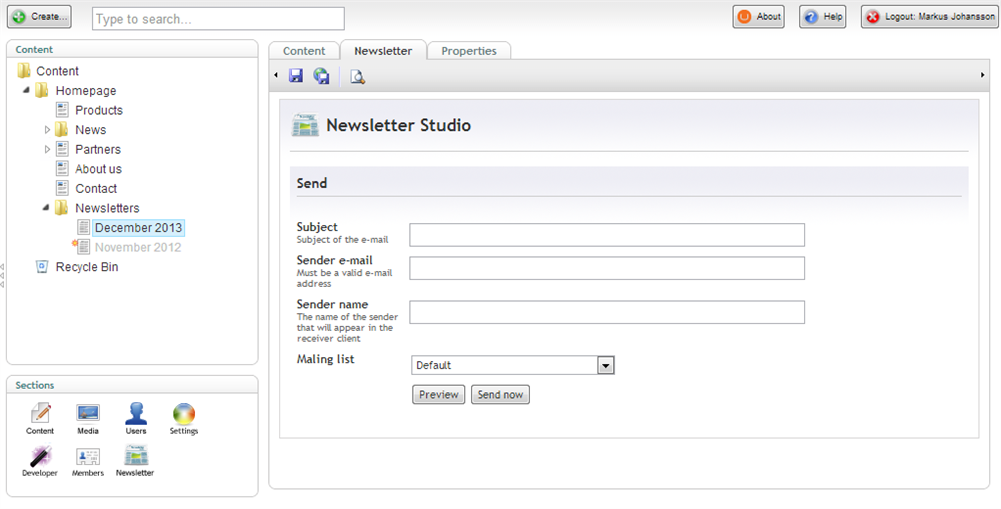 This is how the newsletter-tab will look on your document type.
 
Add a tab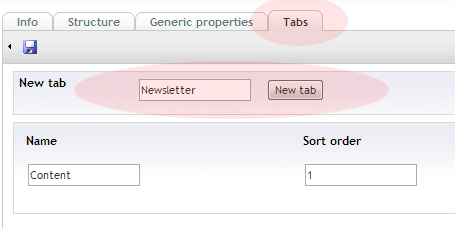 good practice is to add a new tab, ie. called "Newsletter" and then add a new generic property of the type "Newsletter Send Out" to that tab so that the newsletter data type will have its own tab.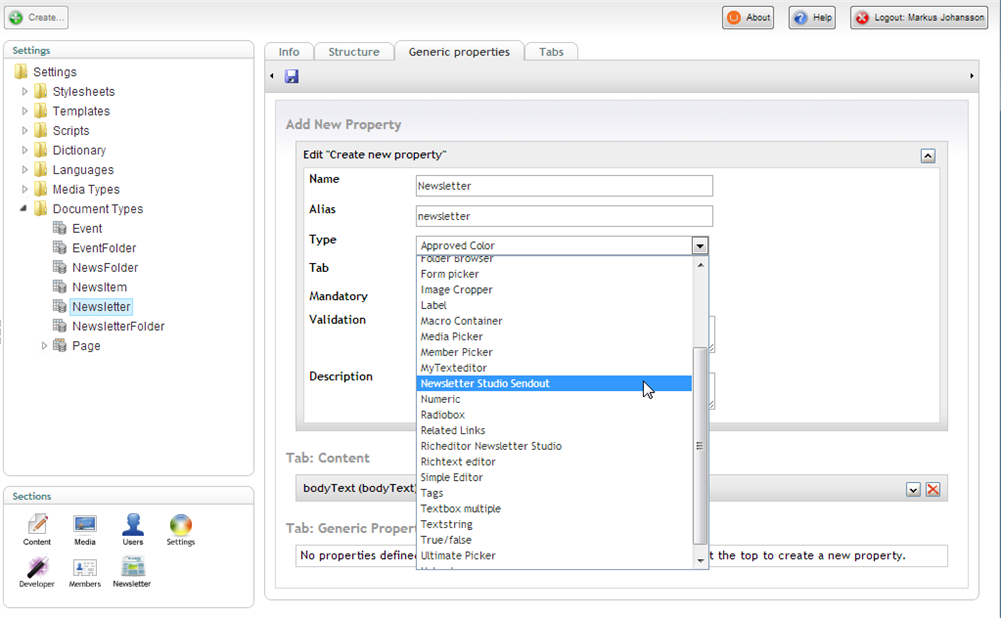 This is how you add the generic property to the new tab


 
Try it out
When you jump over to the content section you will now see a new tab when editing nodes of the modified document type. If you click the preview button you'll see that the content of the newsletter will be exactly the same as if you where to view the public webpage - but there is a good solution.

 
Use a custom template for the newsletter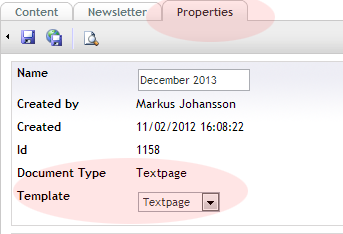 The template used to render the e-mail is by default the same used for rendering the public webpage, but this can be overridden. Add a new template in you settings section, use the same name as template that you want to override but add "Newsletter" in the end. So a "Textpage" template, would be called "TextpageNewsletter". Newsletter Studio will now use the "Newsletter"-post fixed instead.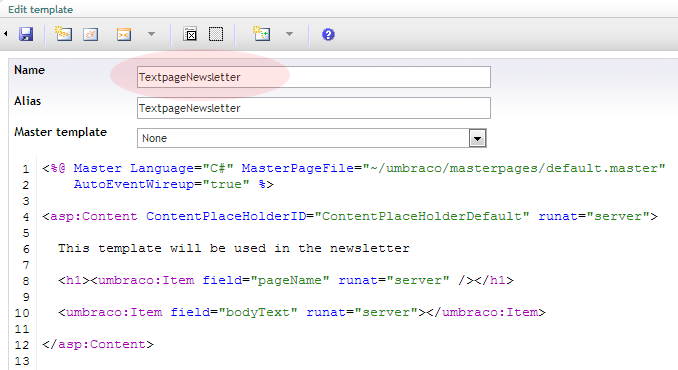 See video instructions