Note! You are looking at documentation for an old version of the package.
Go here
for the latest documentation.
Newsletter Studio can also use the members of the site as receivers of an newsletter. When the newsletter is going to be sent, just choose one of the Member Groups in the list..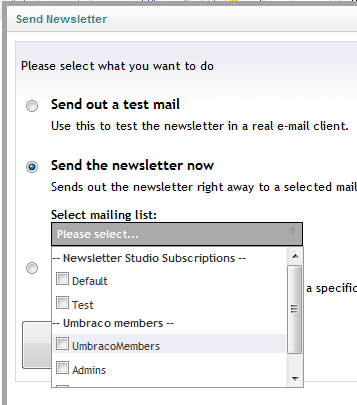 Letting the user ignore newsletters
By default Newsletter Studio will send the newsletter to all the members of a certain group but if you want to make it possible for the administrators and maybe the user self to choose you need to add a generic property to the Member Type used for your members.

It's important that you call the new property "newsletter" and set it to data type "True/False".